One Million, Five Hundred Sixty-Seven Thousand,
Eight Hundred Ninety-Two...to One

I've been taking photographs for years. But so what? At last count I believe there were 1,567,892 photographers in New York City, and more are squeezing through the cracks every day. So who am I, exactly, and why am I in the mood to go against 1,567,892 to 1 odds? Well, I began my career as a professional actor, so I know about long shots. And photography really happened by chance.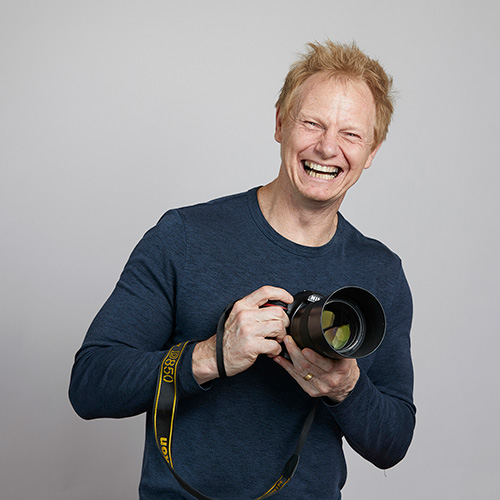 Photo by JJ Ignotz
I never planned to be a professional photographer. Actually, playing baseball occupied the first two decades of my life. After college, the transition to acting seemed like the most obvious choice. After all, they're both highly competitive and immediately gratifying performance based careers. But photography? My grandfather, Herbert Matter, was a highly successful photographer, with projects commissioned by President Kennedy, Vogue, National Geographic and Harper's Bazaar, and I spent much of my childhood with him in his darkroom. My father, Alex Matter, is a gifted film director whose work has been seen at the Venice Film Festival. My mother, Paula Feiten, was a successful Ford model (must be where I got my stunning looks). So being around a camera is definitely in my blood. Still, I wasn't inspired. I mean, where's the drama? Where's the applause? Where's the curtain call? I was enjoying success in acting, so I didn't give photography another thought. That is, until I saw an exhibit by photojournalist Henri Cartier-Bresson. Then my attitude began to change. He had an extraordinary ability to capture a person's essence and to tell a story. His subjects are always beautiful because they are human. Photographs like Richard Avadon's image of a model hugging an elephant never really interested me, but Cartier-Bresson's images of humanity moved me. I wanted to learn how to photograph people intimately. Soon it became a hobby. Then it became a passion. But I still never thought it would become a career.
One day I was at a friend's house, looking through her headshots. Not one photograph said the slightest thing about her. They were very generic, very studio and very boring. When she told me what she had paid, I almost choked on my Starbucks. Outrageous! I've been the victim of that a few times myself. The next day I grabbed my camera, took her up to the roof and fired off two quick rolls before the sun set. That was it. I was hooked, whether I knew it or not (see her photos).
Her agents soon sent me their clients, who in turn recommended me to their friends, and a photography career was born. Suddenly, I had a thriving portrait business, which eventually blossomed into a trio of bestselling dance photography books that launched a very popular YouTube channel with over 700 million views. Now I travel all over the world making videos, while in my NYC studio I still enjoy my first love- headshots. The Today Show, ABC World News, Late Night with Seth Meyers, MSNBC, CBS, NBC and the BBC have profiled me, I have over 10 million followers on social media, and my work has been featured in many magazines, newspapers and galleries throughout the world. 
My son, Hudson, is a 14 year old prodigy with the camera, so I'm sure he'll soon eclipse my success and I'll be carrying his equipment. My daughter, Salish, is a very talented 10-year-old gymnast and covergirl of my new book, Born To Dance. My wife, Lauren, is a veterinarian and the force that keeps us all grounded. I'm a very lucky guy!
That's the whole story. Thanks for reading!