Rates
Eventually We Must Get Down to Business
Life can't be all fun and games. Services must be discussed. Deals must be made. My rates for wedding, fashion and corporate photography vary depending on the size and scope of the job. Feel free to contact me for details. If you're interested in headshots, dance photography and comp cards, everything is explained below.
---
Headshot, Comp Card, & Dancer Photography Packages
Headshots (Unlimited Package)
Your shoot includes at least 600 digital color images in at least four locations (inside and outside). I'm a variety junkie, so you can count on a wide range of looks. See the FAQs for answers to questions about my shooting process.
A week after your shoot, you will get a password-protected link to your photos online with Reproductions. You will be able to email them to friends and agents, post them on Facebook, and order a hi-resolution DVD from Reproductions for $25. See After Your Shoot for more specifics.
Comp Cards/Headshots
During your headshot session I'll take 500 additional photographs for a composite card (3-5 looks). This is used by actors, models, dancers and musicians for commercial print auditions and self-promotion. A comp card is not just for models (see samples). A comp card is an important resource in addition to a headshot. The makeup cost is additional and paid directly to the artist on the day of the shoot.
View Comp Card/Headshots examples here.
Dancer Photographs
This package includes a full headshot session, plus dance shots needed for the industry. The dance shots will be used to emphasize your strength, flexibility, athleticism and artistry; they are essential for online and print promotion. Makeup fee for the Dancer Package is $250.
Price: $1100.00 Quantity:
Favorites Selection
For an additional $125 for headshots and $175 for Dancer and Comp Card packages, I will select my favorite images from your session and upload them to your own private page on my website. The layout will be very similar to a Facebook gallery. Each image will have a comments section, "like this", "share this", etc. You can email the link to personal and professional contacts and keep track of their comments. And you can enlarge each image for easy viewing. Basically, I've created a higher quality Facebook gallery for you, which you can link to from your Facebook wall. 
Rush Delivery
For $100 (Headshots) or $150 (Dancer/Comp Card), you can get your pictures within 48 hours of shooting.
Retouching
We offer professional retouching at a rate of $40 per headshot, $50 per group shot for a general image cleanup. This includes but is not limited to - removing blemishes, evening skin tone, softening lines and wrinkles, brightening the eyes and surrounding area, removing hair flyaways and addressing other hair concerns, whitening teeth, correcting blips in clothing, adjusting the color and brightness of the image so that it really "pops", and more!
Deposit
Make A Deposit Only
$300 non-refundable deposit required when scheduling a session. Balance due the day of the shoot. 
Deposit Already Made
$300 deposit required when scheduling a session. Balance due the day of the shoot. 
Discounts (Only certain discounts can be combined. Inquire for details)
Students
Details: This discount applies if you attend grammar school, high school, college or full time acting school.
Group Rate
Three to five people booking together is $725 each. Six or more booking together is $675 each. This discount applies to headshots only. Comp cards and dancer photographs are additional.
Menage a Trois
Bring a friend and I'll take $100 off for each of you. And I'll even throw in a double espresso.
Repeat Offenders
I want to be your photographer for life (it's really not as creepy as it sounds), so I will take $150 off either package for returning clients. This time, you bring the coffee. 
Greensavers
Help reduce our dependence on fossil fuels by converting your home to Green Power with Con Edison. It's quick, easy and inexpensive. By purchasing Green Power, you support the development of more facilities that generate electricity from renewable resources. Bring your electric bill or receipt and I will take $50 off your shoot.
Individual Package
Don't see your item listed?
If the amount you're paying is not represented above, type it in here. 
Hair and Make-up
Hair and Make-up
Headshots - $225 for women / $150 for men, Comp Cards - $325 & up for women / $250 & up for men
Cash is required, which is paid directly to your stylist. I have three of the best make-up artists in the business- I say this without hesitation! They have years of experience and are wonderful with subtle, natural light make-up (and fantastic with hair)! Best of all, they stay for the entire session for touch-ups and hair styling. They're extremely fun to be around and will keep you feeling relaxed and beautiful. Plus, they're collaborative partners during the shoot. Whichever artist you work with, you'll be extremely satisfied with the experience. Comp Card rates are higher because of the numerous looks that will be created.
Merchandise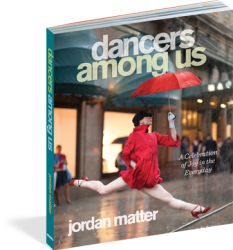 Dancers Among Us
by Jordan Matter

Details: Organized around themes of work, play, love, exploration, dreaming, and more, Dancers Among Us celebrates life in a way that's fresh, surprising, original, universal
For more information, visit www.dancersamongus.com.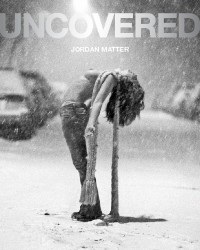 Payment
Payment
Payment options include cash, personal checks, cashier's checks and money orders. Visa, Master Card, American Express and Discover are accepted for an additional 3% processing fee.